Website Translation Widget
October 08, 2011 Newsletter is out! Check it out at
The Christmas season is getting closer and my clearance is still going on, but only until December! Now is the time to get that early Christmas shopping done and surprise someone special with a one-of-a-kind collector doll for only a fraction of the price!
Franklin, Rori, and Joseph are still available for adoption, and now there is a new addition to the nursery!
I am proud to present my newest baby, Kemaya, just up for adoption today! She wears newborn size clothing, is rooted with kit mohair, and has 1/4 arms and 3/4 legs. Such a sweetie!! Kemaya was created from the sold-out Destiny sculpt by Michele Barrow. Her adoption price will be $150 (which includes shipping in the usa).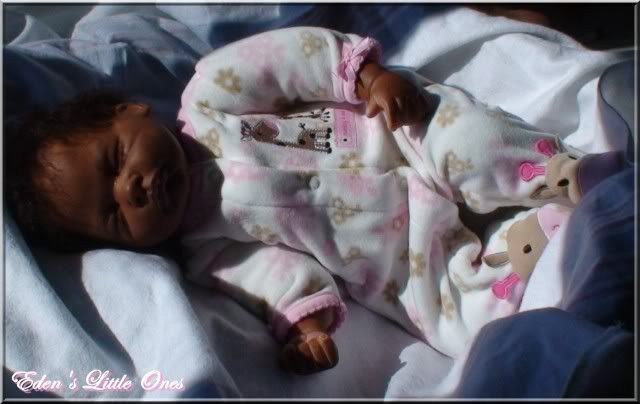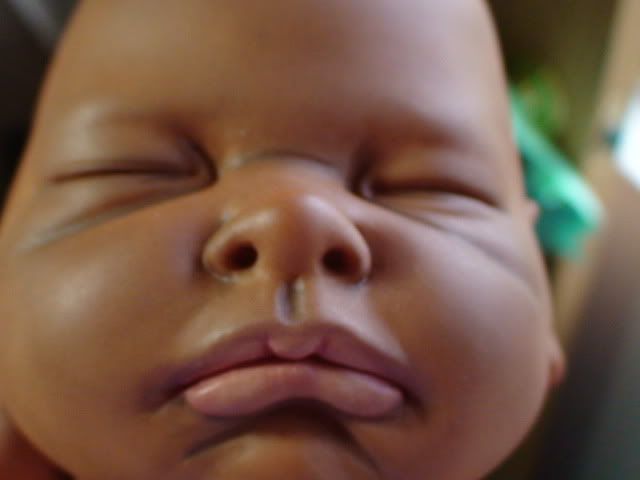 And now a sneak peek!...
This is an opened-eyed Caucasian baby that I'll be finishing rooting this month, she will be $200, and done in the beginning of November.
Happy Fall everyone!!